Best Restaurants in Buford, GA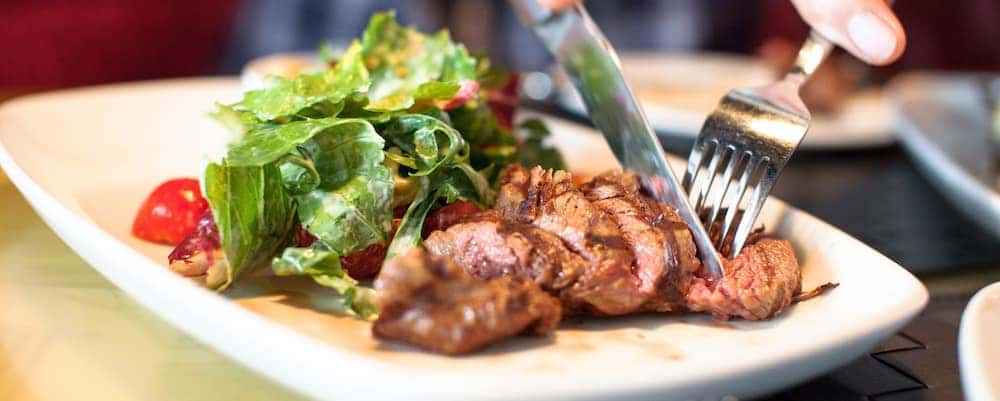 Looking for restaurants in Buford, GA? You're in luck. From downtown Buford restaurants to those located on the outskirts of town, you'll have plenty of options to choose from. No matter if you're in the mood for steak, pizza, or fine Italian dining, there will be a restaurant nearby to fulfill your taste buds. Check out this list of the best restaurants in Buford, GA below.
Ricos World Kitchen
Ricos World Kitchen is so well known that people drive from Cumming, GA to grab some grub from this place. With a unique menu, you'll find a variety of items you won't find anywhere else, such as Nett's Lumpia, BBQ Mussels, Chicharrones, and more. Bring the family or just stop in as you're headed out of work for the day.
Ted's Montana Grill
If you're in the mood for a juicy steak, Ted's Montana Grill is the place to go. This location is perfectly styled to give you the atmosphere of a steakhouse and the menu you crave. In addition to steaks, you can enjoy a menu full of bison, seafood, poultry, burgers, salads, and more, so everyone can enjoy a taste of Ted's no matter what you prefer to eat.
Aqua Terra Bistro
Combine delectable cuisine with a rustic atmosphere and you have Aqua Terra Bistro. This fine dining restaurant is located in the heart of downtown Buford, so you can easily stop in after a day of adventure-seeking or shopping. Open for lunch and dinner, stop in to find incredible meals that are perfectly made to keep you full and coming back for more.
Papa Jack's Country Kitchen
You can't experience the south without taking advantage of homestyle southern cooking, and that's exactly what you'll find at Papa Jack's Country Kitchen. Open for breakfast and lunch, you can snag some of your favorites or try something completely different, such as fried chicken livers or country fried steak.
Learn More at Beaver Toyota Cumming
Whether you're just looking for something fun to do in Alpharetta or the best restaurants in Cumming, GA, Beaver Toyota Cumming has you covered. As a member of the Buford community for many years, we enjoy helping locals find things to do as well as giving back, which is why we run clothing drives and participate at local elementary schools. Contact us today to find out more about what to do in the Cumming, GA area.
More From Beaver Toyota of Cumming
Beaver Toyota is a proud supporter of The Jericho House, and their golf tournament held today at the Polo Golf and Country Club. We sponsored a-hole-in-one contest with any winner driving away with a beautiful, brand new 2019 RAV4! The Jericho House ministers healing and restoration to men caught in addictions using Biblical counseling. Thank you Drew…

Since 2016, at our St. Augustine, Florida dealership, we have honored local fallen soldiers over Memorial Day in the making sure we remember the true meaning of the day. We would like to continue that tradition in Cumming. In St. Augustine, this grew to where we now have an annual Gold Star Day of Remembrance…

A BIG shout out to Matt Elementary school teacher Colby Counter for hosting us again this year for S.T.E.M. Week. We loved meeting over 300 students to demonstrate the amazing Toyota technology by the Toyota Yoda himself, Kevin Kerth! A great day indeed. Thank you!