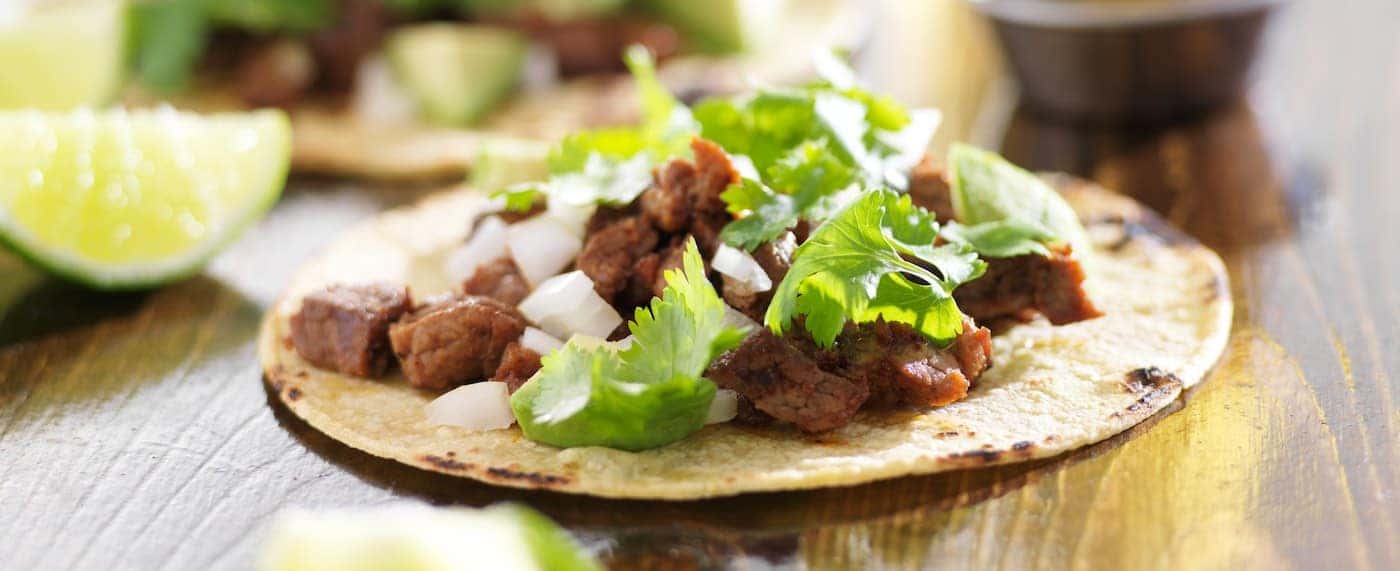 Planning your next night out in Cumming, GA? The team at Beaver Toyota of Cumming has your back! Although we specialize in vehicles, our jobs give us the chance to talk to people all over the area, and we hear about exciting new restaurants and venues almost every day. Here, we've listed a few of the best restaurants in Cumming, GA to get you started on your next adventure.
Tam's Backstage
If you'd like to enjoy an evening of fine dining with a taste of high art on the side, you've got to check out Tam's Backstage. With fresh-steamed mussels, three sausage creole gumbo, twin lobster tails, and roasted duck ravioli on the menu, the food alone should be enough to get just about anyone out of the house for an evening. However, we've barely even scratched the surface of what makes Tam's so charming. Part of the excitement is in the location: This restaurant is located in the lower level of the Cumming Schoolhouse, built in 1927, and it's currently shared with our community's finest local theatre troupe: The Cumming Playhouse.
Los Rios Mexican Restaurant
Los Rios has been honored as the best Mexican-inspired restaurant in Forsyth County for a full five years running, and that means they're one of the best Mexican restaurants in Cumming, GA, too! This friendly, forward-thinking, and welcoming establishment offers all of the Mexican and Mexican-American staples that our friends and neighbors crave, including nachos, Tavos Burritos, seafood fajitas, and so much more. Try their distinctive Los Rios Dip or their unforgettable Los Rios Hot Wings, and don't forget to order horchata!
Provino's Italian Restaurant
If you're searching for the best Italian restaurants in Cumming, GA, you're certainly not alone! Our neighbors ask about the local Italian fare all the time, and we love to recommend Provino's. They've been serving the Atlanta area since 1977, and when you visit their location in Cumming, GA, you can enjoy the seafood dinners, antipasta, and pasta classica that's made Provino's something of a household name. With full-size family meals and an extensive wine list, it's not hard to see why our friends go back again and again.
Marie's Italian Deli
Marie's Italian Deli is a trusted, one-stop-shop for some of the highest-quality meats and cheeses that one can find in our area–but that's not all. Now, they also feature a full menu, complete with filling hot and cold subs, a Bongiourno Breakfast platter, and made-to-order pizza, composed with the freshest ingredients available! This family owned and operated business feels like home, whether you're visiting for the first time or the 100th time.
Continue Your Adventures with Beaver Toyota of Cumming
The fun doesn't end after you've had the chance to experience the best restaurants in Cumming, GA. If you have a special event coming up, check out our favorite local florists!
If you'd like to venture outside of town, check out the top-rated flower shops in Alpharetta, GA, Canton Street Restaurants in Roswell, GA, the best restaurants of Buford, GA or look for things to do in Alpharetta, GA! If you need a new vehicle that can get you from A to B, contact Beaver Toyota of Cumming to find out how we can set you up.
More From Beaver Toyota of Cumming
We are all navigating the road to recovery and it's important for us to help our neighbors along the way. Our goal is to put $100,000 back into our local economy, to businesses like yours! Throughout the month of May, for every new or pre-owned vehicle sold, Beaver Toyota will bonus each customer with a…

Perfect pairing of mutual customer, Chuck Carter with Manager Pete Gage from Summit's Wayside Tavern while purchasing a gift card from Summits for Chuck! Chuck purchased a vehicle from us and we purchased a gift card from Summit's for him! BeaverCares!

The 2020 Toyota Tundra is a rugged, yet dependable pickup truck that offers six trim levels at different starting prices and standard features that make it easier for Buford shoppers to find the new Toyota Tundra best suited for their needs. Drivers who opt for the entry-level SR configuration can find it at the affordable…