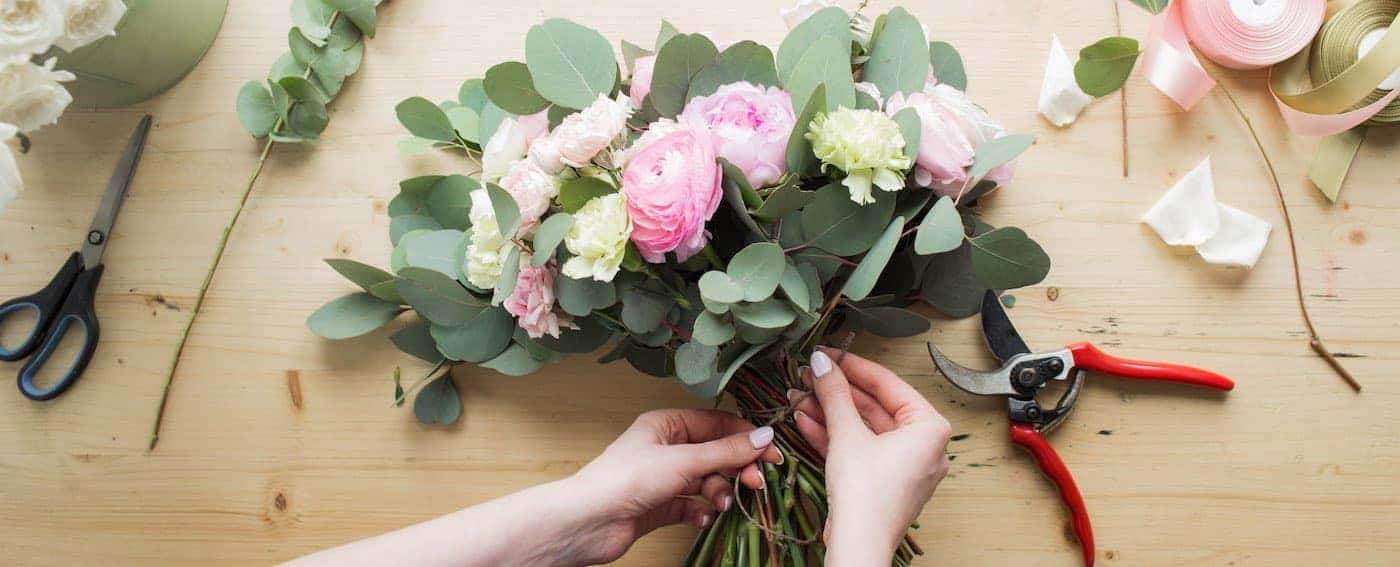 Are you looking for the perfect bouquet to celebrate a milestone, anniversary, or birthday? There are many flower shops in the Alpharetta, GA area, but Beaver Toyota of Cumming wants to help make the search easier by sharing our top Alpharetta florists for beautiful flowers sure to brighten up anyone's day. Let us know if your go-to location made our list!
---
---
Gresham's Florist of Atlanta
With a nearly 5-star rating, one of our favorite florists is also one of the oldest flowers shops in Atlanta–Gresham's Florist of Atlanta. This top-rated florist offers European, high-style, exotic, and traditional designs. Whether your significant other loves pink or red roses, you want a small vase of a tangerine twist to brighten up the room, or need an elegant floral arrangement for a funeral, Gresham's Florist offers unique, fresh cut flowers for any person or occasion.
Address: 270 Peachtree St. NW Suite 200, Atlanta, GA 30303
Phone: 404-522-3215
Hours: Monday – Friday: 8 a.m. – 6 p.m.; Saturday: 8 a.m. – 4 p.m.; Sunday: 12 p.m. – 4 p.m.
---
Rogers Florist
Right in the heart of Alpharetta is Roger's Florist. This affordable flower shop in Alpharetta offers stunning arrangements whether you need Beauty in Blossom for a birthday celebration, a Timeless Chevy Pickup for someone's birthday, an elegant casket spray for a funeral, or stunning hydrangea to mourn the loss of a beloved pet. Roger's Florist will work with you to create a unique and memorable arrangement.
Address: 11770 Haynes Bridge Road – Suite 303, Alpharetta, GA 30009
Phone: 770-475-7836
Hours: Monday – Friday: 9 a.m. – 5 p.m.; Saturday: 9 a.m. – 2 p.m.; Sunday: Closed
---
NORTH POINT Florist
If you're looking for a custom arrangement with fresh flowers that will put a smile on anyone's face, stop by NORTH POINT Florist. Whether you're looking to celebrate the holidays, a new baby, a wedding, a loss of a friend or loved one, or you want a new flower arrangement to celebrate the summer season, NORTH POINT Florist is the shop to visit! It's summer, which means many shoppers opt for a stunning bouquet of tulips or sunflowers, but if you're not sure what to pick, they offer a set of summer flowers.
Address: 8465 Holcomb Bridge Road, Alpharetta, GA 30022
Phone: 770-587-9142
Hours: Monday – Friday: 10 a.m. – 5 p.m.; Saturday: 10 a.m. – 1 p.m.; Sunday: closed
---
Rely on Beaver Toyota of Cumming for Any Recommendations
Whether you're looking for the top-rated Buford florists, the best restaurants in Cumming, the best stores for shopping, best Canton Street Restaurants in Roswell, GA, or you want ideas for things to do in Alpharetta, you can rely on the team at Beaver Toyota of Cumming to offer only the best recommendations.