Why Change Your Oil at Beaver Toyota of Cumming?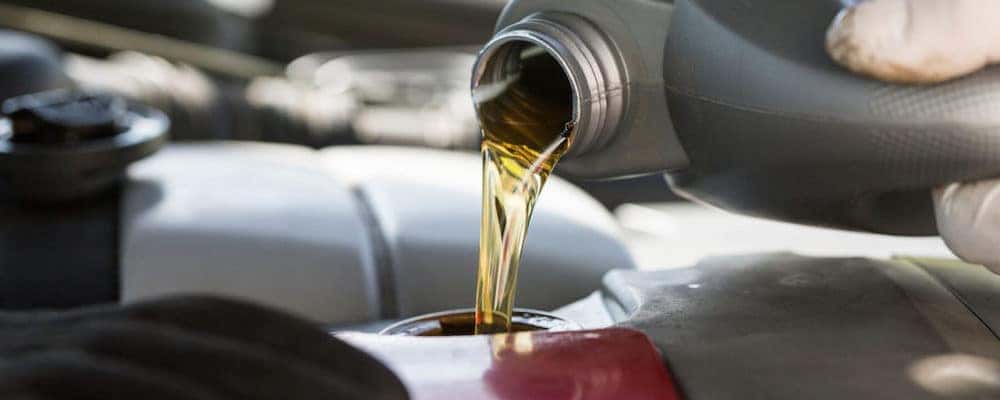 Regular oil changes are one of the most essential elements for proper car care. Follow our guide to the genuine Toyota Oil Change services we offer at Beaver Toyota of Cumming, then schedule service in our service department for your next oil change. That ensures your Toyota is in great shape on Buford roads.
Why Change Your Oil at Beaver Toyota of Cumming?
We use genuine Toyota motor oil
Toyota-trained technicians with over 50 years combined experience
Rotating service specials so you can get the best deal in Alpharetta
You can easily schedule an appointment online
Benefits of a Regular Oil Change
If you've ever wondered what motor oil does, or why you need to change it regularly, you've come to the right place. Motor oil, also called engine oil, lubricates the moving parts of an engine and absorbs the heat caused by the friction of the moving parts, so the engine doesn't overheat.
Why do we need to change our oil? Over time, the oil breaks down and becomes less effective at preventing overheating. The oil should typically be changed every 5,000 miles, but if you have special synthetic oil in Alpharetta, you may only have to change it every 10,000 miles. Consult your owner's manual for a specific interval. If you do not change your oil regularly, you could be in danger of permanent damage to your engine. Additional benefits to changing your oil include:
Removes dirt and particles in the engine that can cause corrosion
Regular oil changes means better gas mileage
Improves the lifespan of your car
What Kind of Oil is Needed in Toyota Vehicles?
SAE-0W-20 synthetic oil is the Genuine Toyota motor oil used in Toyota vehicles with a specific additive package. If for whatever reason you do not have access to Genuine Toyota motor oil, other 0W-20 synthetic oils can be substituted, but not long-term. You can use 0W-20 and replace it with genuine Toyota motor oil at your next oil change at your Johns Creek-area service center.
Turn to Us for Toyota Service
If you have any additional service questions, or want to check out car ownership tips like how to become a more fuel-efficient driver, please don't hesitate to contact us at Beaver Toyota of Cumming. Check out the oil changes covered by select Toyoguard programs today!
Learn More at Beaver Toyota of Cumming
Beaver Toyota is a proud supporter of The Jericho House, and their golf tournament held today at the Polo Golf and Country Club. We sponsored a-hole-in-one contest with any winner driving away with a beautiful, brand new 2019 RAV4! The Jericho House ministers healing and restoration to men caught in addictions using Biblical counseling. Thank you Drew…

Since 2016, at our St. Augustine, Florida dealership, we have honored local fallen soldiers over Memorial Day in the making sure we remember the true meaning of the day. We would like to continue that tradition in Cumming. In St. Augustine, this grew to where we now have an annual Gold Star Day of Remembrance…

A BIG shout out to Matt Elementary school teacher Colby Counter for hosting us again this year for S.T.E.M. Week. We loved meeting over 300 students to demonstrate the amazing Toyota technology by the Toyota Yoda himself, Kevin Kerth! A great day indeed. Thank you!