How Does Trading in a Car Work?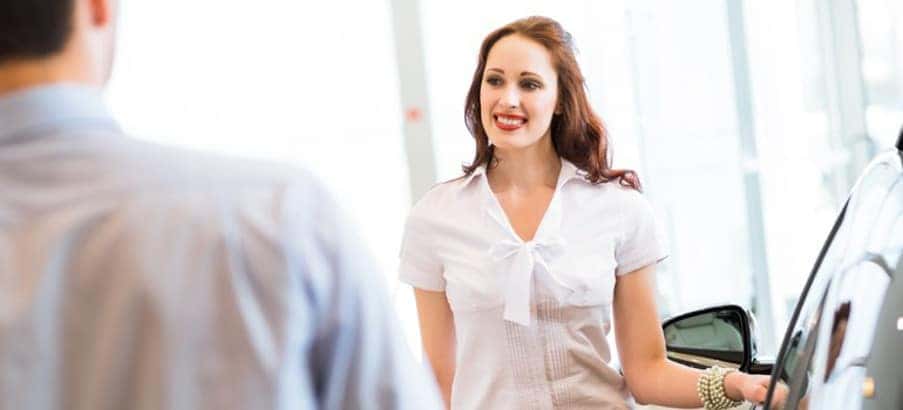 If you currently have a vehicle that's no longer working for you, then you may want to trade it in for a new model. While the trade in process may seem confusing at first, arming yourself with knowledge on what your car is worth and what steps are involved will help you feel confident and assured you're getting the best possible deal. Cruise through Cumming in a new car that fits the needs of your daily commute and weekend adventures once you've made your trade.
Learn Your Car's Worth
The first step in trading in your vehicle is discovering how much your vehicle is worth based on its age, mileage, and condition. There are many online resources that can use this information to give you a solid ballpark on how much you can earn in a trade. Trustworthy websites such as Kelley Blue Book can show you the average going rate for your model, and browsing through dealer sites to see how much comparable vehicles are selling for will help as well. Once you've done your research, you will have a better idea of what to expect when you start getting quotes.
Ask for Quotes
Now that you have a better idea of what you can receive, it's time to start getting quotes for your trade in. Most dealerships will give you an upfront estimate on your vehicle whether you decide to buy with them or not, and it's a good idea to get multiple quotes within your area to ensure you get the best deal. Once you've been quoted a price that works for you, you can continue moving forward with the trade.
Negotiate Incentives
Even after finding a quote that you like, there is still room to negotiate for the best trade in deal. Many dealerships have additional incentives when you purchase a new vehicle with them, such as a price reduction on the new car or service perks such as free oil changes. You can also use the quotes you received from competing dealerships to help ensure you're receiving the best possible deal.
Trade In Your Vehicle at Beaver Toyota of Cumming
Beaver Toyota of Cumming wants Cumming drivers to get the best possible trade in. We can help you value your trade, and also introduce you to a new model from our great selection of new and used vehicles. Contact us today! Even if you don't want to buy a vehicle from us, we still want to buy your car at our Buying Center!
New Vehicle Specials at Beaver Toyota of Cumming
More from Beaver Toyota of Cumming
What an impressive group – the Future Business Leaders of America (FBLA) and their teacher Steve Loueiro, from S. Forsyth Middle School! We presented a Finance and Credit lesson lead by our own Business Leader, Taylor Cochran and Bucky! Thank you Sandy Tinsley, Principal, for inviting us!

Bucky Beaver visits Forsyth Central HS, Mitch Young, Principle & Dan Kaplan, Athletic Director, to show our support to hard-working educators by offering a $750 discount. We take $500 off the purchase price of a new Toyota model then donate an additional $250 to the teacher's classroom. Thank you Carole Howell for your purchase of…

Bucky's Boo Bash is this Saturday 10/26, 3-6pm, and is all about community fun AND giving back. Simply bring in your panty food items for Meals By Grace and enjoy Bucky's Boo Bash at the same time. Please remember the less fortunate and let's show we care!