Why It's Smarter to Buy Used Vehicles From a Dealership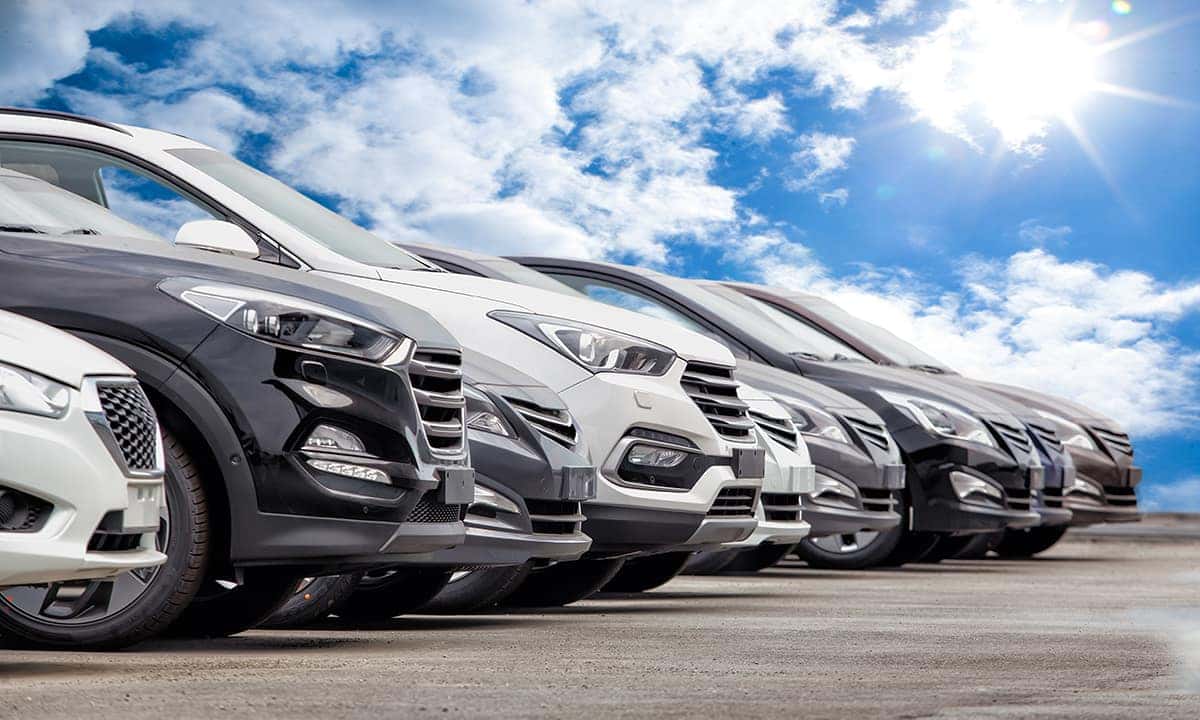 When shopping for used cars, buyers have countless choices in terms of both vehicles and how to buy them. But what you're likely to discover is that buying your used vehicle from a dealership like Beaver Toyota is the smartest strategy, one that will leave you driving an attractive, reliable vehicle with the most peace of mind.
Used vs. New
While new cars and trucks are fantastic, with many valid benefits to buying new, the fact is not all car and truck buyers are in a position to make such a purchase. That doesn't mean you don't still need good, reliable transportation and deserve a car you enjoy and are proud to drive.
Thankfully, just as with new car purchases, you can turn to Beaver Toyota for a wide selection of quality used vehicles and an experience that's safe, easy, professional, and trustworthy.
When you walk in the door as a used car shopper, you'll see that Beaver Toyota has a huge selection of all makes and models used cars trucks and SUVs.  And with Beaver Direct Certified, you can rest assured that Trust comes Standard with a warranty on most of our used vehicles. Other benefits include:
Avoid depreciation
Enjoy lower insurance rates
Capitalize on the fact that today's cars and trucks are reliable much longer. In fact, did you know the average age of vehicles on U.S. roads is 11.6 years and rising?
Private Sellers:
We also know you have options in terms of how, where, and from whom to look for your used car. And while many private seller prices might seem attractive, there are many "prices" shoppers will eventually pay by not going through the used car buying process within the comfortable, familiar, and accountable environment of a dealership.
A hodgepodge of websites and ads. Even a used car is still a major purchase. It can get confusing looking for cars across a number of dubious websites and reading ads that may or may not provide the complete information you need. This results in wasting a great deal of time on sellers who just aren't right for you.
If you do find an ad that seems promising, you now must call the person and start interacting with them. Eventually you must meet up with them in person. People come in all different kinds of demeanors and personalities. Many that you encounter won't be very pleasant or professional. The burden is on you to quickly judge character and honesty. At best it's awkward, and at worst it can be scary and you have to do all of the paperwork – i.e. tag, title etc. unassisted.
Every seller will want to do things differently. They are accountable to no professional practices. Some will offer "financing," most won't. Some will haggle over the price, some won't. Some will be honest about the condition of the car, some won't. Some will know how to properly handle the bill of sale and title transfer, some won't. Some will be okay with test drives or letting a mechanic check out the car, some won't. It can be stressful and eat up a lot of your time.
Trade-ins are typically off the table.
Once the sale is done, the seller usually never wants to see or hear from you again. If you have a problem or follow-up question, they tend to have disappeared.
The Comfort and Safety of Buying a Used Car from a Dealership
 Before you even come into a dealership like Beaver Toyota, the used car shopping experience is already easy, thorough, even fun!  With Beaver Direct, you can shop from home with your favorite beverage beside you as you relax and look through the used car inventory on the dealership's website. You'll see all the information you need, be able to compare cars, and enjoy the beautiful photos of what could be your next vehicle.
Next, when you are ready to discuss the vehicle you have in mind, you can call or chat with us. If it's after hours, we'll answer everything we can and then someone will get back to you the next day to answer any add'l questions and schedule your test drive.    And with Beaver Direct Certified, Trust comes Standard on all of our Used Vehicles with used warranties on most of our vehicles.
The hassles and complications of having to privately sell your own vehicle are off the table! You'll have the opportunity to trade in your current vehicle and get the maximum amount possible to put toward the purchase of your "new" used car or truck.
You know you're going to be buying a reliable vehicle with Beaver Direct Certified as our certified vehicles of all makes and models go through a 160 point inspection prior to being put on the lot for In addition to cars being made to look almost brand-new, the dealership's mechanics make sure it's in top form and there are no issues. Think about it. Problems after the sale and unhappy customers are the last thing a dealership wants, so they work diligently in advance to make sure that doesn't happen. Also, a dealership will happily provide third-party vehicle history reports and with Beaver Direct Certified, you will also be getting a warranty on vehicles up to 6 years old with up to 85,000 miles!
For dealerships, test drives are a regular and expected part of their business, so there will never be any reluctance to letting you take your prospective car out for a spin.
Probably one of the greatest benefits of buying a used car from a dealership is the ability to finance your purchase. Sometimes when we need a new car, we need it right away and don't have all the cash to pay for it up front. Dealerships offer numerous financing options from outside lenders that literally compete for your loan business. And all of it is coordinated by the dealership's financing department so you don't need to call or go anywhere else. And while many lenders won't even finance a car being bought from a private seller, some offer special reduced rates on Certified Pre-Owned Toyota vehicles at dealerships for qualified buyers.
Again, dealerships sell multiple cars every day, so you can be sure that all the paperwork, administrative, tag, and title issues are handled properly. You don't have to do any of it.
Another major benefit of buying your used car or truck from a dealership is complete peace of mind after the sale. The dealership isn't going anywhere. You know where to find it at any time and how to reach the same people who helped with your car purchase. Dealerships have service departments that can expertly examine any mechanical issues, some of which can be covered by extended warranties that go beyond the manufacturer's warranty. They can even add upgrades or options you may decide you want for your vehicle. And it's not uncommon to buy a used car during promotional offers that get you free oil changes or tire rotations.
So Which Seems Like the Better Move?
When used car shoppers weigh the effort, time, stress, and risk that goes into buying from a private seller vs. enjoying the professional dealership sales experience, most come to the conclusion that such a large and important purchase should be conducted properly. That means working with experienced, caring professionals whose business is invested in making sure you remain happy and satisfied with your new ride.
Why not take the time right now to look at the quality Certified Pre-Owned vehicles currently in the Beaver Toyota inventory? Your "new" used car might just be a few click away!