Team Beaver Rocks it on First-Ever Red Cross Blood Drive Day!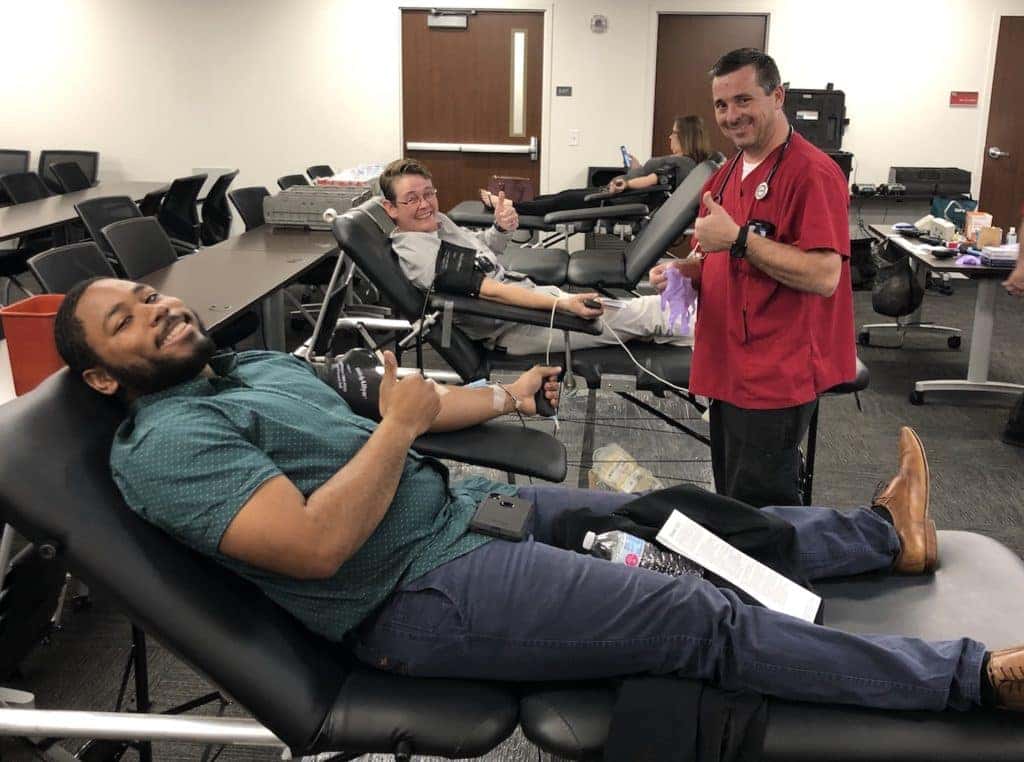 Wow, Wow, Wow!
Because of Team Beaver's effort, we harvested enough blood to serve 75 people (1 pint serves three) in need.
The Red Cross volunteers told me they never took a break the entire time they were here because we sent up so many folks. We had at least 8 customers/walk-ins join our efforts and for all of you who contributed, we are so grateful!
Each department had at least one representative and Express sent us three! I am also super proud of our volunteers who gave for the very first time! Markael and Misty looking marvelous here! And all of our Vets donated, we salute them!