What Does the Toyota 15,000 Mile Service Include?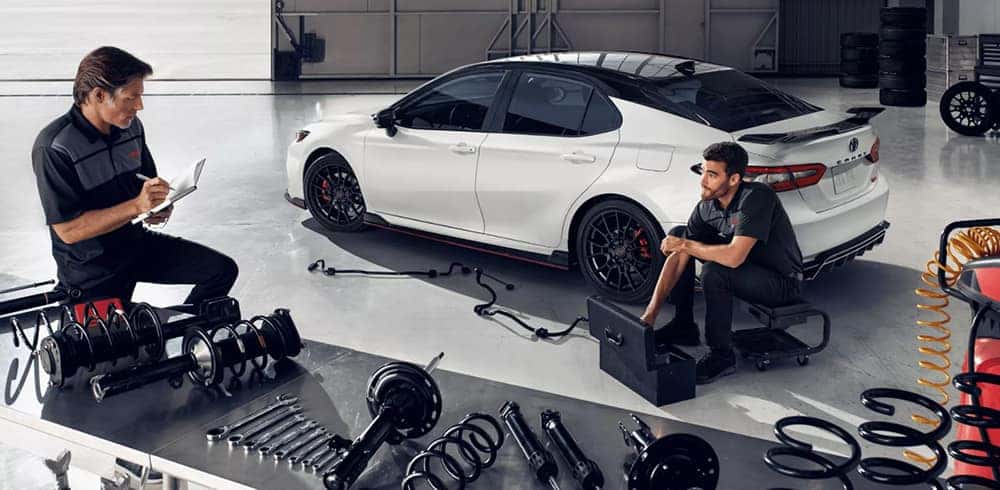 As with any new vehicle, your new Toyota needs to undergo regular maintenance to last its entire lifetime. The leading mileage indicators that will tell you that it's time to get maintenance at Beaver Toyota of Cumming are 5,000 miles, 10,000 miles, and 15,000 miles. With ToyotaCare, you can enjoy no-cost service when your vehicle needs it.
Tire Rotation and Inflation
To ensure even wear, it's best to rotate your tires every 5,000 miles. This rotation helps to ensure that your tires last, let you drive comfortably, and maintain your car's fuel efficiency. As part of your 15,000-mile service appointment, your front tires will be rotated to the rear, and your rear tires will be moved to the front. We'll also check each tire's pressure to ensure that it's where it needs to be for you to safely drive down the roadway.
Inspect and Adjust Fluid Levels
Your car has many different fluids that need to be refilled from time to time. As part of your 15,000-mile check-in, our Toyota-certified technician will evaluate and top off the fluids in your vehicle. These include your windshield washer, brake, coolant, power steering, and transmission fluids.
Oil Change
For Toyota drivers who utilize conventional motor oil, an oil change is necessary at 15,000 miles. With conventional motor oil, you'll want to have your oil changed every 5,000 miles. Those running synthetic motor oil can opt for oil changes every 10,000 miles.
Multi-Point Inspection
Your Toyota will receive a thorough multi-point inspection. One of our service technicians will visually check its major systems to ensure they're functioning correctly. This inspection can alert you of any foreseeable issues with your vehicle. This way, you can address them without dealing with an unexpected breakdown.
Check Air Filter
Your Toyota has an air filter that works to remove harmful particles like dust, dirt, and other debris from the air before it goes into your engine. This filter keeps your engine running smoothly and cleanly. Air filters are recommended to be replaced every 15,000 to 30,000 miles. As part of your 15,000-mile check-in, our certified Toyota technician will inspect the state of your air filter to see if a replacement is necessary.
Call Us Today
If it's time to schedule your 15,000-mile service appointment, or you have questions regarding what's covered as part of the service, be sure to stop by Beaver Toyota of Cumming or contact us today. Our friendly staff is looking forward to assisting you with all of your Toyota-related needs.