Flexible Financing
Not sure if your credit is good enough to buy a new or used car truck or SUV?
Beaver Toyota wants to help!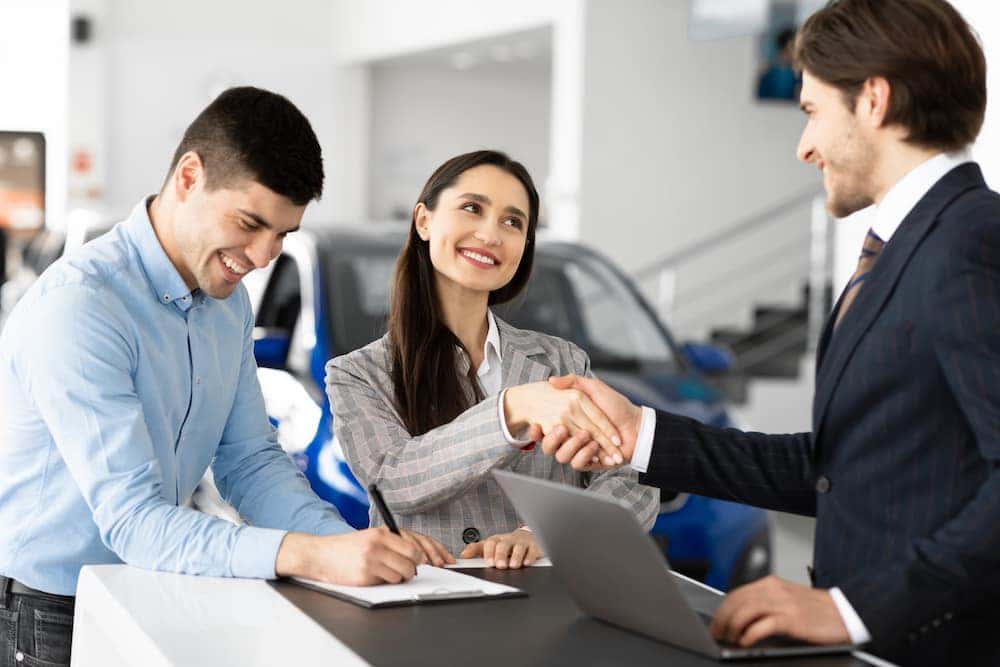 You should be able to get financing for the car, truck or SUV you would like to buy, even if you…
Have subprime credit
Declared bankruptcy
Had a divorce
Had a repossession
Have no significant collateral
Are in between jobs
Do not have a 'standard' paycheck
What do you need to bring to the dealership?
Proof of residence (phone bill, utility bill)
Proof of income (bank statements/1099's/disability/award letter)
References
If buying under business, need business license (you must be authorized signer)
Beaver Toyota will work with your credit situation to help you get the vehicle you need for your family or business.   Don't go to a buy here pay here lot and risk getting ripped off!  Regardless of most credit situations, Beaver Toyota can help you buy a new or used vehicle.
Beaver Toyota can even help those looking to buy a car who have had a bad credit situation in their past.
Often, being able to purchase a car or truck simply requires a dealership finance department equipped with the right tools and know-how. We start with the goal of qualifying you for the purchase, not trying to find reasons to disqualify you. Life happens, and everyone has a different financial situation. Sometimes things happen that our out of our control to put you in a challenging credit situation. Our experts will do everything they can to help you to finance a car and rebuild your credit.
Many people with subprime credit believe they have no choice but to go to a "Buy Here, Pay Here" dealership, where loan terms and practices can be dubious. At such dealerships, you might find they…
Will install a tracking device on your vehicle
Require weekly or bi-weekly payments
Won't report your payment history to credit bureaus
Only have older cars with higher mileage
You deserve better.
You can shop and buy with confidence at a quality dealership like Beaver Toyota. No tracking devices. We work with multiple credit lenders to get the best interest rate possible for you (these lenders literally compete to get your business!) We offer convenient payment structures. And your auto loan can go toward building and repairing your credit.
UNDERSTAND YOUR CREDIT SCORE
Your FICO score is typically a factor in most loan applications. Learn all about credit scores  and how they affect the interest rates you're offered. 
FREQUENTLY ASKED QUESTIONS
How much will my payments be?
That depends on factors like car price, trade-in and down payment, interest rate, and number of months financed.
Can I buy any car if I get approved?
We'll help you figure out how much car you can afford. It will depend on credit score, income and down payment.
What will I need when I meet with your finance department?
Driver's license, proof of insurance, form of payment (check, debit card, cash), recent pay stubs, proof of residence (at least one: phone, gas, electric, cable, bank statement), and a list of references.
Where can I get answers?
You can talk to one of our consultants at any time about your credit score or finance application at 470-533-2000 (en espanol:  470-695-3951)  You can also go online and fill out our credit application from the convenience of your home or office to get the process started:
No matter what your credit situation, YOU ARE WELCOME AT BEAVER TOYOTA!